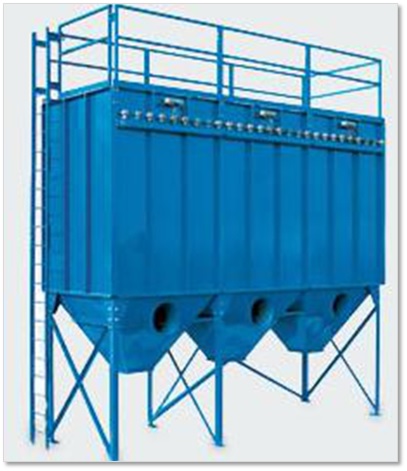 Control and manage airborne dust particles in industrial environments with premium dust-collecting services by GF Engitech. We provide effective solutions for collecting airborne dust particles in various industrial settings. With our expertise and advanced equipment, we help improve air quality, protect employee health, and maintain a clean and safe work environment.
Our experienced team assesses your facility's requirements and designs a customised dust collection system. We handle the installation process, ensuring seamless integration with your existing infrastructure. We provide high-quality dust collection equipment that efficiently captures and filters dust particles.
Our selection includes state-of-the-art systems designed to handle large air volumes and effectively remove coarse and fine dust particles. Apart from it, if you have an existing dust collection system that requires improvement or upgrading, we can help. Our experts evaluate your system and recommend upgrades or retrofitting to enhance performance and efficiency.
Why Choose GF Engitech for Dust Collection?
1. Advanced Cutting-Edge Dust Collecting Equipment
We utilise top-of-the-line dust collection equipment known for its efficiency and durability. Our selection of advanced systems and filters ensures effective capture and removal of dust particles, providing a cleaner and safer work environment.
2. End-to-End Comprehensive Solutions
We provide comprehensive dust collection services from initial system design and installation to routine maintenance and upgrades. Our skilled technicians handle every aspect of the process, ensuring our clients a seamless and hassle-free dust collection experience.
3. Compliance and Safety
We prioritise compliance with industry regulations and safety standards. Our dust collection solutions are designed to help you meet these requirements, ensuring the well-being of your employees and compliance with local regulations.
4. Competitive Pricing
We believe high-quality dust collection services should be accessible to businesses of all sizes. That's why we offer competitive pricing without compromising on the quality of our solutions. We provide transparent quotes and work closely with you to ensure cost-effectiveness and value for your investment.